What do customers see when they search for your business?
Having accurate, complete, and consistent information on all of your web properties is an important ranking factor with search engines. Run a free scan to see how your business is represented on:

Let customers find you wherever and however they search.
Update the public facts about your business once and publish it in the most important places with a single click. New Urban Media's Listings Manager makes that possible via direct integrations with more than 100 global maps, apps, search engines, voice assistants, directories, and social networks. We put you in definitive control of your information so that consumers find accurate, complete, and consistent facts about your business at every turn.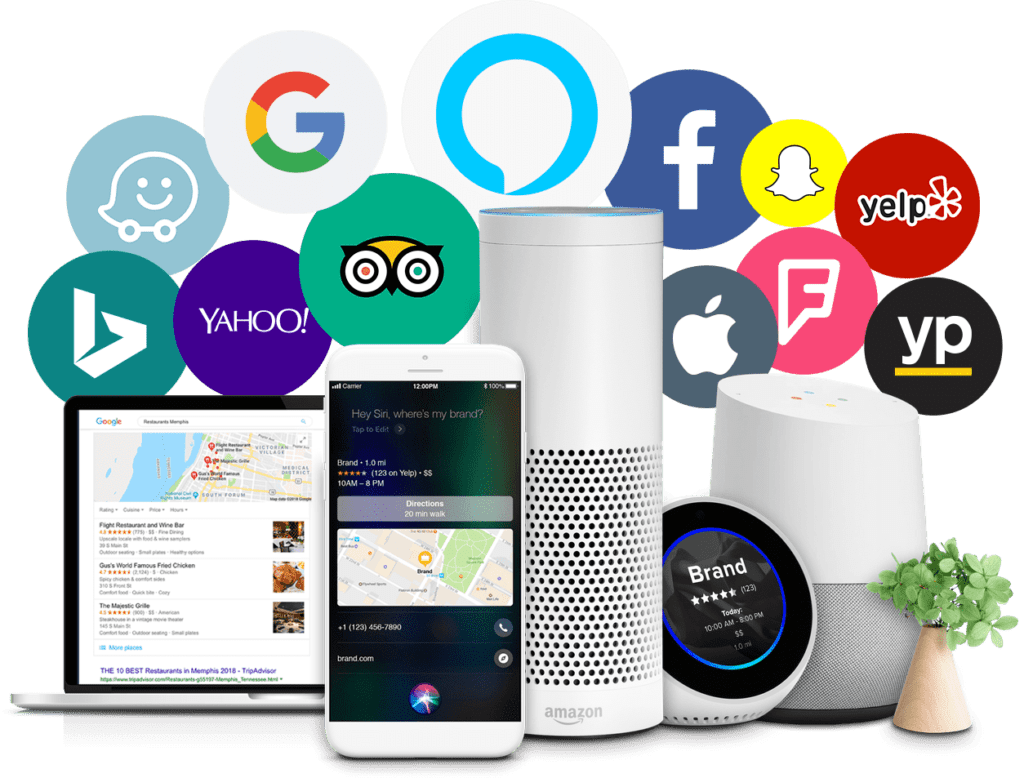 Network of Integrated Publishers
Business Data Manager integrates with over 100 data sources including major data aggregators, search engines, voice search assistants, review publishers, event publishers, maps, apps, social networks, and a variety of directories including some that are specific to the medical,  food, travel and hospitality industries.